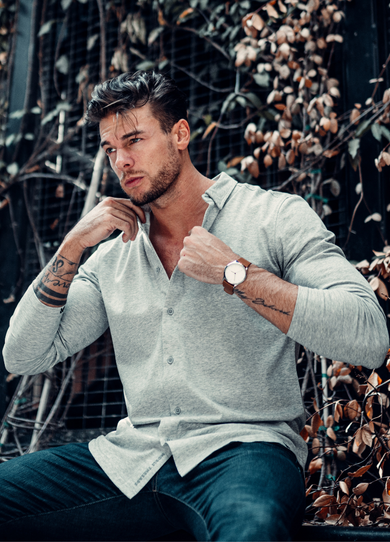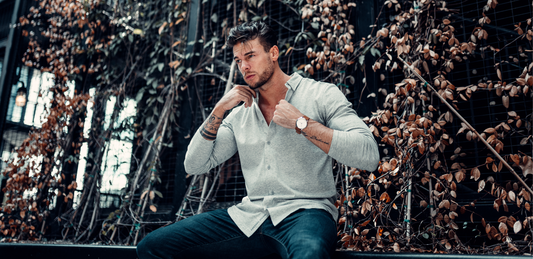 Business Casual Collection
Times are changing.
Covid changed the game. That's why we've created more modern and casual versions of the classics. No cuffs, untucked, Italian cotton, wrinkle resistance, and moisture-wicking magic.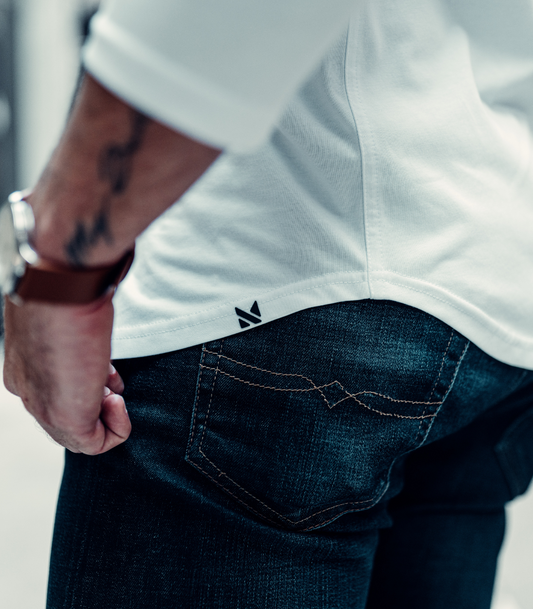 Arctic white is a staple of any wardrobe, and eludes to cleanliness, minimalism, ambition, and sharpness.
Shop Arctic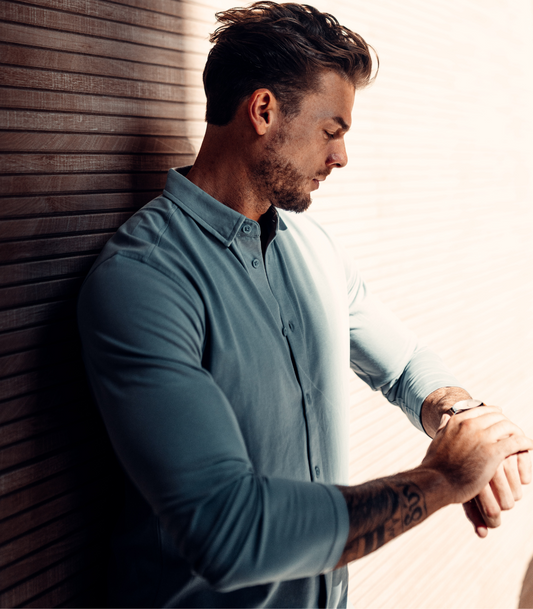 We call this one the compliment generator. A unique yet flat color that helps you stand out without peacocking.

Glacial Blue eludes to adventure, playfulness, and ambition.
Shop Glacial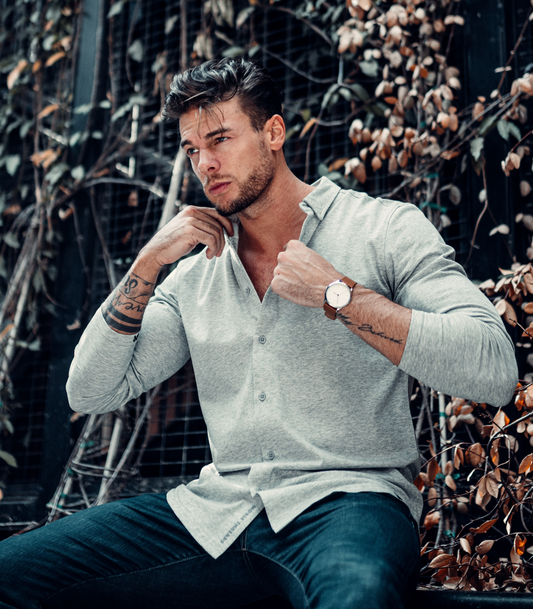 The granite grey hails from a two-tone weave, which fully embraces the biz-leisure style.

Granite grey eludes to intelligence, humbleness, and ambition.
Shop Granite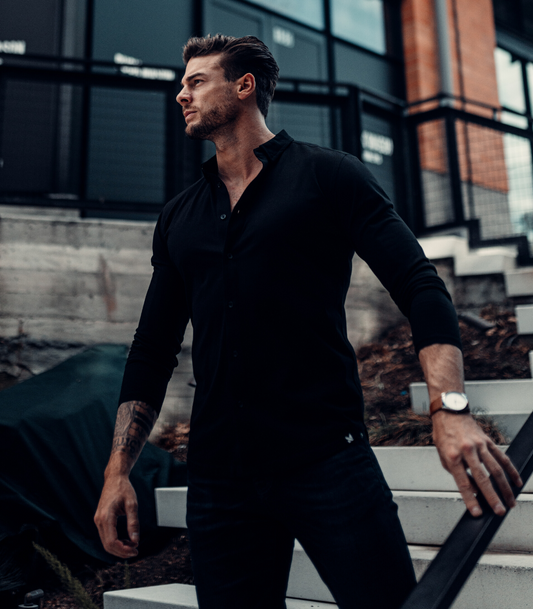 Midnight Black is scientifically proven to be our sexiest shirt. It demands attention and power. Eludes to mystery and sophistication. Looks damn good.
Shop Midnight
Gargantuan Differentiators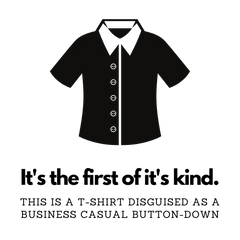 Verified Customer Reviews
"Are you fk$%ing kidding me? I had no idea how terrible my button downs were until now. This is a brilliant idea and I'm excited to see what Noble builds next."
"I work from home and needed a nice looking comfortable shirt for important Zoom calls. l bought 3 of these and am very satisfied. The material and quality are excellent! And there is a slight stretch, and wrinkle resistant! Superb."
"Best shirt I have ever worn! Great for athletic builds, really makes the guns pop!"
"Best idea ever!! The most comfortable botton-down shirt I've ever purchased. Great job!!"